There's so much growth and potential for profit and access to a wider audience that new businesses are tapping into that field every day creating trends and competition in Global Marketing strategies. What are some of these trends in 2021?
1. Lead with Purpose
There's too much competition out there to try to beat the system with a weak product.
Given the choices that there are out in the market, people have more options than ever and that means they're looking more deeply at what's out there. In 2021, people want the products and services they use to align more with their values. Therefore, this is what consumers are looking for. By leading with authenticity and values the consumer can feel like they can use a product that reflects their beliefs. By doing this the brand becomes more than just a product, it becomes part of the consumer's lifestyle.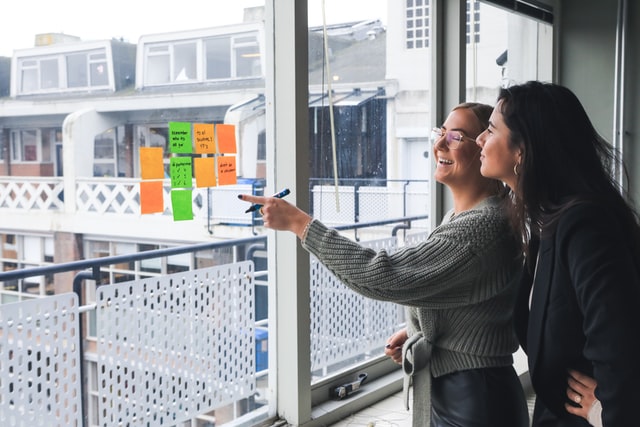 2. Appeal to the Consumer
Often times what will make or break a place is the customer service of a company.
How many times have you heard someone talk about a product or service being great but "the customer experience is terrible"? 86% of people will pay more for better customer service. Think of people willing to be part of an airline club that requires a fee to be able to wait in more comfortable waiting spaces with Wi-Fi and mimosas? With so much competition, consumers know they have their pick of the litter, and they want to buy not just a service, but an experience.
3. Conversational Marketing
In 2021, people are looking for a more personable experience and feel heard by the brands they love.
Conversational marketing is exactly what it sounds like, where it allows a conversation to be had with the consumer before they have even decided to get invested. Conversational marketing relies on a one-on-one exchange with clients. Essentially you want to make sure you're encouraging human interaction. When offered an alternative that is more personable, customers are more likely to engage and invest if their needs are met in an instantaneous way.
4. Valuing the Talent
An organization's most important asset is its talent.
A brand needs to have a team of people who are professionals in their field. There needs to be locals and partners, designers and brand influencers, and a plethora of people who will present the product to the correct audience. Because these people are essentially the brand, they need to be valued for their time, energy, and talent. Loyalty is necessary to create something that will last. Internally, the loyalty is reflected by the valuing of the workers and talent. When done correctly this should reflect to the outside, fomenting a loyalty between the brand and its consumers.
Do you think brands listen to you?