Research shows that 78% of online purchases will more likely happen if the website is in their language. This number means that your website absolutely must be localized.
The four tips to improve your marketing localization strategy are:
Localize your social media
Look at customer behavior
Get a specialized translator
Be weary of dialect
1. Why Should You Localize Your Social Media To Improve Your Marketing Strategy?
How will people know your website is in their language if the posts that are most likely reaching them are not in a language they understand?
In 2020 most of your publicity is going to come from your social media presence. If your audience can't understand the initial message there's no reason for them to want to know more. Research shows that 95% of 18-34-year-olds and 92% of 35-44 year-olds social media users follow brands. That is a huge percentage of an enormous market that will go untouched if your social media is not also localized. There's more than one way to localize your social media so make sure to look into it to choose one that best fits your brand.
2. Why Should You Look at Customer Behavior To Improve Your Marketing Localization Strategy?
In order to know how to appeal do your target audience, you'll need to analyze their behavior as customers.
It'd be wrong to assume that every consumer from every part of the world behaves the same when making a purchase online. Consumers in one country might take more time trying to figure out shipping costs while others may take more time looking for better prices and others more on reviews. By getting familiar with the different ways that consumers behave, you can cater specifically to their needs and not waste time and money trying other strategies that do not work. So, before you do anything, make sure you know why you're doing it first.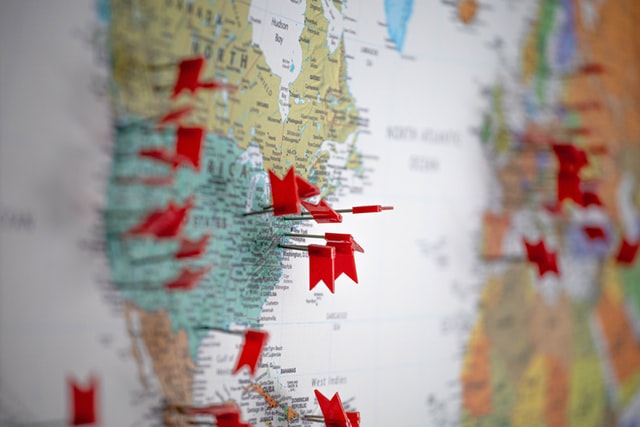 3. Why Should You Get a Specialized Translator To Improve Your Marketing Localization Strategy?
Just like it doesn't take any language expert to be able to translate, it also doesn't take any translator to be a Marketing translator.
In order to be able to correctly localize a brand, a translator cannot simply translate word for word. A translator must know the culture they are translating for, look at your entire product, and know how to cater to them. Because culture is fluid, it might also take updating pop cultural references, and changing an entire phrase to something that makes sense to the consumers. Translating marketing content might also take more time than translating a novel, for example. A marketing translator isn't just a good translator, they're also aware of pop culture and are familiar with marketing.
4. Why Should You Be Weary of Dialect To Improve Your Marketing Localization Strategy?
Even if you want to work with one country, sometimes there are different dialects to be respected.
Just like there is more than one type of German and Arab has different dialects, localizing doesn't just mean translating to a general language but the specific dialect of your target audience. English is spoken in different countries and in different ways, Spanish is spoken in many different countries as well. By only using one main language for all the speakers of that language you might risk having people feel ignored. Or if they do not feel ignored, they might simply not understand certain words.